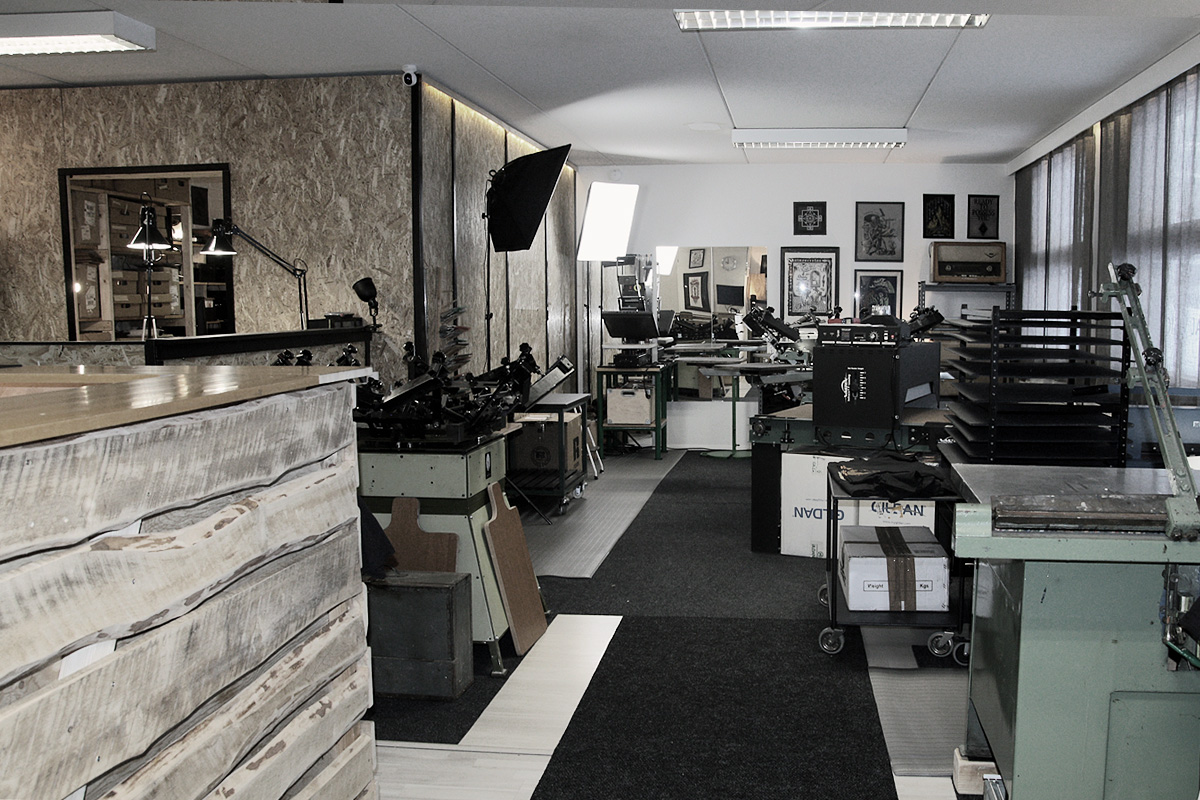 Painoverstas Primeval Vision on Oulun Intiössä, vanhan vesitornin juurella sijaitseva painoverstas, joka keskittyy tekstiilien ja grafiikan painamiseen.
Tarjoamme laadukkaat logo-, teksti- ja design-painatukset yhtyeille, yrityksille, yhdistyksille ja urheiluseuroille. Kattavaan tekstiilivalikoimaamme kuuluvat mm. t-paidat, collegepuserot, hupparit, puuvillakassit, hiha- ja selkämerkit sekä pipot.
Painamme myös erilaisia koteloita, rasioita, julisteita, paperikasseja, cd-, vinyyli- ja kasettikansia.
Tarjoamme edulliset toimitukset ympäri suomen ja paikallisille nouto ei maksa mitään.
Tarvittaessa autamme myös graafisessa suunnittelussa tai sen valmistelussa painovalmiiksi.
---
Primeval Vision is an Oulu-based company focusing on graphic design, screen printing on various mediums and manufacturing handcrafted unique packaging solutions for CD's, vinyls and cassettes.
We offer high quality textile screen printing for bands, companies, associations et cetera. We can get our hands on most brands, get in touch and let us know what you need.
In addition to textile printing, we also print posters, cardboard cases, boxes, paper bags – you name it!
If needed, we can also assist you with your design.