Ohessa muutama näytekuva juuri valmistuneesta kasettitilauksesta – kiitokset Pär & Åsa / Hypnagoga Press.
Varastosta löytyvien yleisempien nauhapituuksien lisäksi voimme valmistaa julkaisullesi myös täsmämittaisen nauhan (värit: musta, valkoinen & kirkas). Lisää infoa sähköpostilla.
+
Few previews of recently completed cassette order – thanks Pär & Åsa / Hypnagoga Press.
In addition to the most general cassette tape lenghts, we can also wound tapes to the lenght you want. (colors: black, white & clear). Contact us via email if you are interested.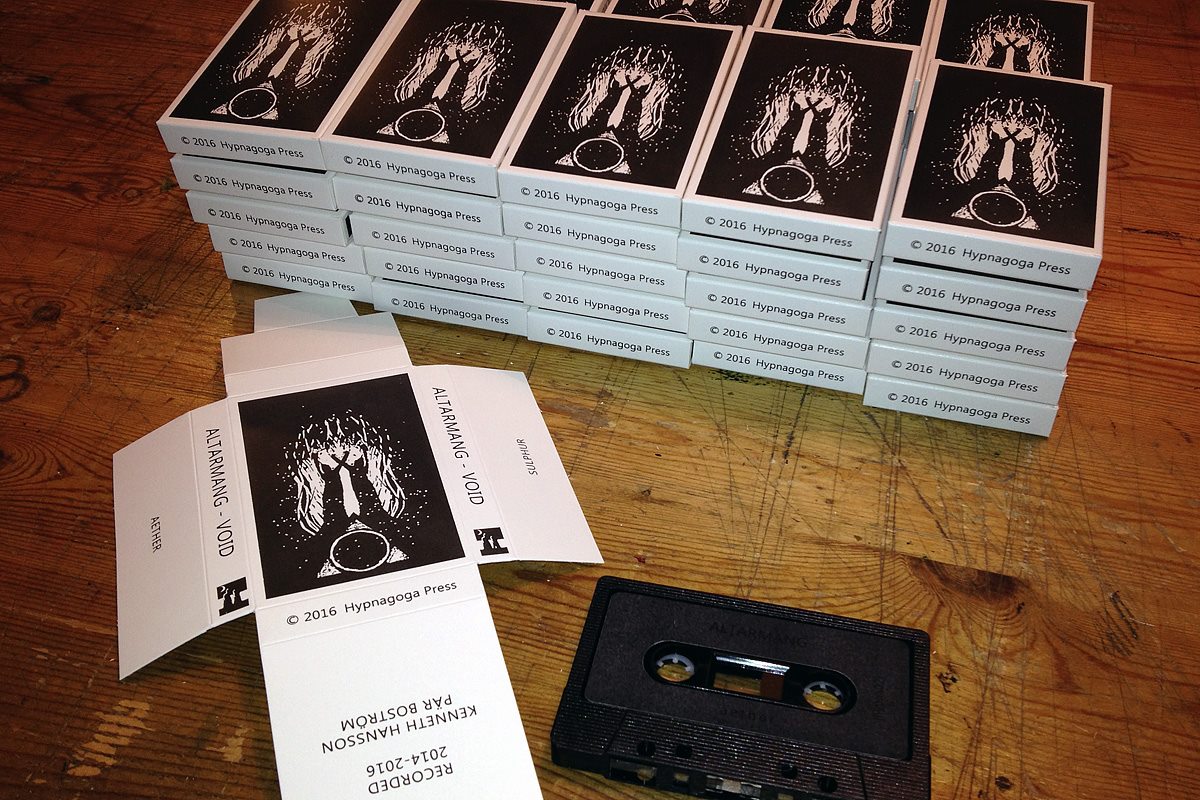 Primeval Vision white cassette covers (360gsm) screen printed with black ink. Black cassettes with black on black labels.