Neljän viikon kesäloma tuli vietettyä kuudessa päivässä, eli taas takaisin sorvin ääressä.
Liittenä hinnasto kysytyimmistä tuotteista, eli ei muuta kun tilauksia sisään! Saa jakaa, kiitos!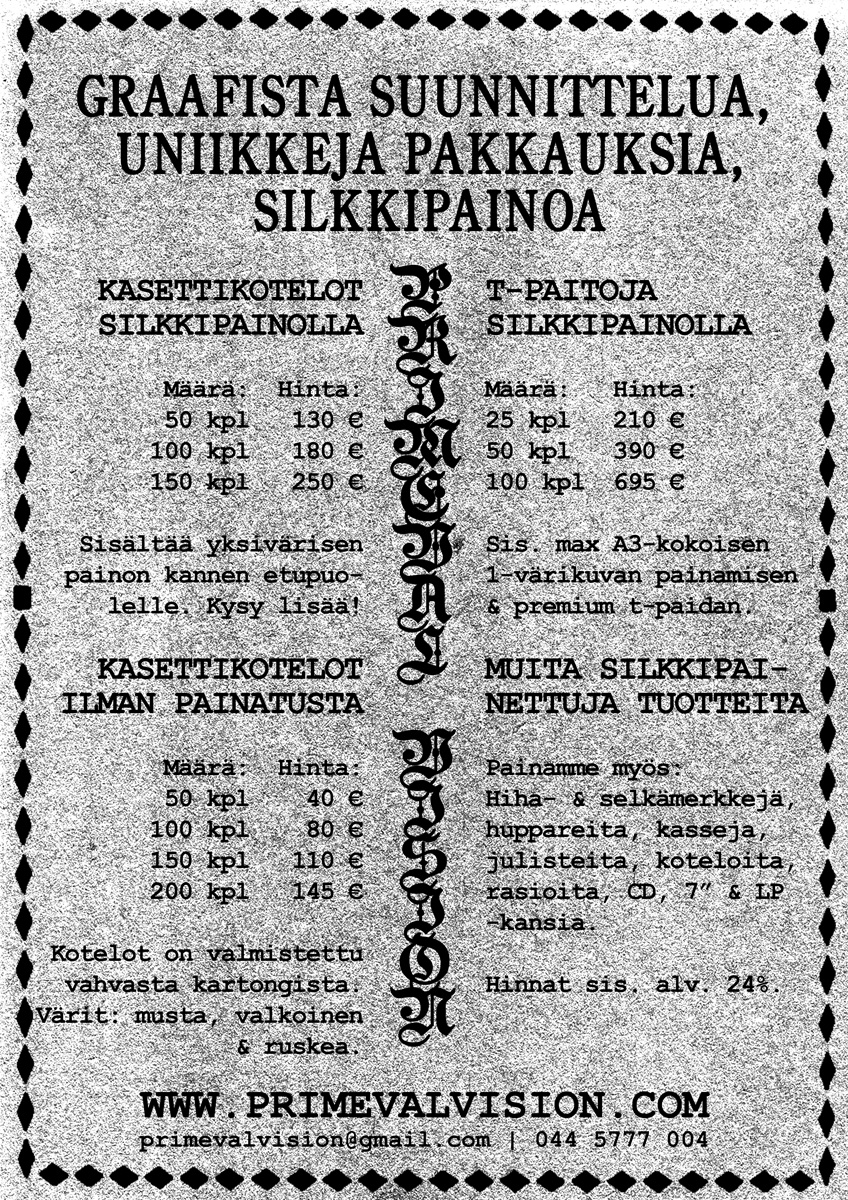 I spend my four-week summer vacation in six days, so back at work again.
Here's the price list of Primeval Vision printing services etc. Order now & please share! Thank you very much!